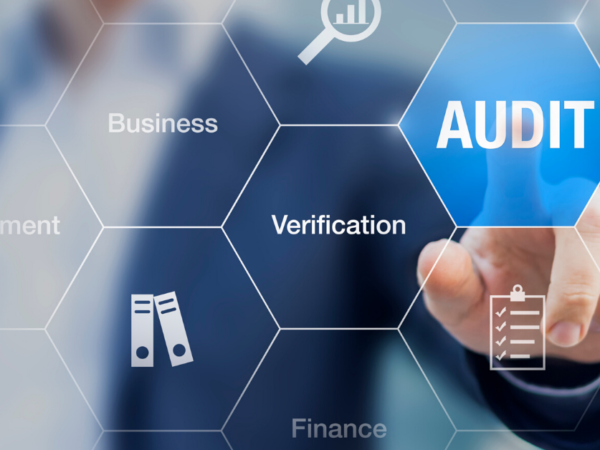 Internal audit
Organizations are increasingly relying on Internal Audit (IA) to provide them with insights into diverse and emerging risks and create the foundation for trust. We believe in technology-enabled IA transformation with equal focus on people, process, and purpose.
What Saif Auditing & Accountants can do for you
We are a market leader in innovative and transformative internal audit (IA) and internal controls (IC) services that are tailored to respond to disruptive market forces and help your company translate uncertainty into confidence while accelerating performance.
Whatever your company's size, sector, geography, or maturity, our IA services are flexible and scalable to help you achieve your desired future state while balancing cost-effectiveness, better risk coverage, and increased value.
What we offer
IA transformation services range from performing strategic and tactical diagnostics to building a transformation road map that is focused on digitalization and increased value.
When working with our clients, our focus is on supporting them through IA Disrupted by Design, an approach where we help companies transform internal audits holistically (people, process, and technology) to build or maintain trust.
Further, through outsourcing, teaming, or performing elements as a managed service, we help to provide new solutions that assist in aligning the IA function to the business strategy in a rapidly changing risk landscape.
Our global Internal Audit methodology features:
Automation that provides a broader perspective on control effectiveness and risk
Insights on emerging risks through an extensive subject matter resource network and innovative solutions
Dynamic risk assessment and collaboration tools enhancing the risk identification and information gathering processes
Industry/professional network and tools for real-time benchmarking and knowledge sharing
Let us help you build and maintain the IA and IC functions that embed trust and allow you to manage your business growth with confidence.
Internal audit Co-source and outsource
The IA outsourcing/co-sourcing service is designed to help stakeholders execute against their IA mandate and provide value to their business partners from a risk and controls perspective. With an approach based on the organization's objectives and strategy, we can help the IA function achieve its vision and implement sustainable changes in how the IA function operates and interacts with the business.
We leverage digitally enabled solutions throughout our IA methodology to help our clients provide better insights on risk. Our professionals have experience with conducting high-impact audits of all aspects of the business and associated risks, including technology, operations, and emerging, reputational, and financial risks. We also perform special IA reviews, including investigations and audit committee and executive management requests.
Internal Audit Diagnostic
The IA diagnostic helps our clients assess their Internal Audit function objectively. It includes recommendations on how IA can better define its mandate, achieve its objectives, improve its efficiency, and provide results in alignment with stakeholder expectations.
The assessment leverages technology to incorporate benchmarking, collaborative surveys and functional performance considerations to help our clients understand their purpose and create a vision for the future. As part of this assessment, we also help determine the IA function's conformance with the Institute of Internal Audit (IIA) Standards.